BIOS Setup¶
Deep Sleep EUP Support¶
For handheld or portable devices/projects, it is crucial for the device to maintain extremely low power consumption while turned off. In this particular application scenario, you can activate the Deep Sleep EUP Support feature in the BIOS. This will effectively diminish the power consumption of the LattePanda to a mere 18mA@12V after the device has been shut down.
Path: BIOS Setup → Advanced → Power Management → Deep Sleep Eup Support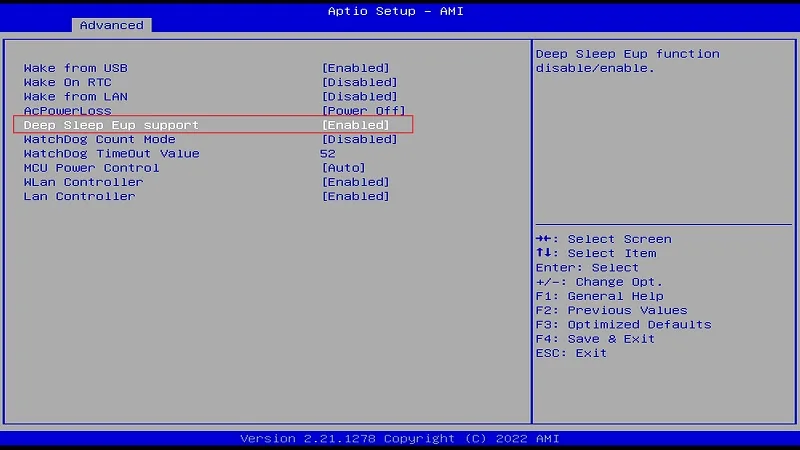 The default setting is Disabled.
Attention
Only when Turning on Fast Startup in windows OS is disabled, Deep Sleep Eup function can work probably.
When deep sleep Eup support is enabled, Wake On Lan will not work. The 5V, 3.3V,1.8V, USB2.0 pins in the female headers, three USB Type-A ports and ATmega32U4 chip will be forced to power off in the hibernate and shutdown state.
When deep sleep Eup support is enabled,, the Wake On RTC function will not work.